Eagerly awaited second album by Sex and Sorrow. Short, expensive and lush. A romantic view from the city. Restrained and elegant, yet with unexpected sweeps of glitch and slowcore. Intensely melodic and lyrically assured. Three years in the making, a powerful distillation of cold soul and synthesizer art-rock. Fruity.
-All ...
---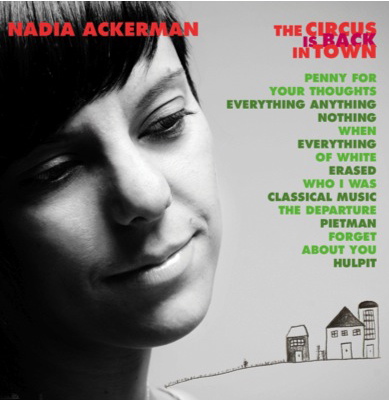 Nadia Ackerman • Luna Moth Music • Apr 2010
Proud debut of original material from renowned Australian singer Nadia Ackerman. Stellar vocal skills combined with exuberant and mature songwriting and an all star cast of New York City"s most original players. No Accordion or Ukulele.